6 Fabulous countries for TRAIN TRAVEL
Which are the best countries for train travel? Traveling by train may be a slower way of getting around, but it gives you a chance to see something of the country and its scenery. And for some travelers that are precisely the point, a train trip is a journey and vacation in one. Here are some of the best countries for train travel enthusiasts to visit …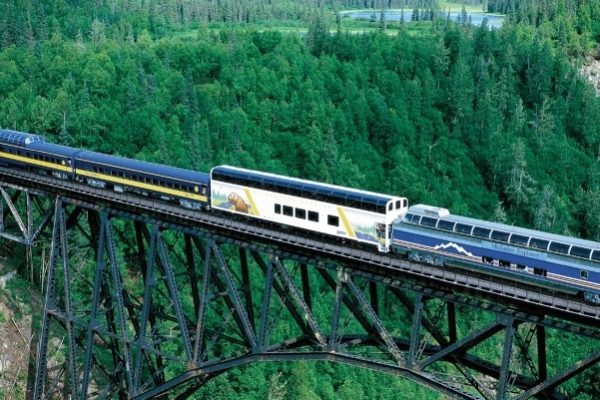 Canada
One of the best countries for train travel has to be Canada. This vast, beautiful country is perfect for gazing at from a comfortable train. Given its size, it's hardly surprising that there's a route to suit all tastes. You can see the rocky mountains, travel up the coast, visit beautiful lakes or even the Columbia ice field. Canada is the perfect country if you love wilderness.
Scotland
Scotland may be built on a much smaller scale, but it still offers some delightful train trips that will appeal if you want a shorter journey. The Royal Scotsman is one of the most famous trains in the world, if rather expensive. Harry Potter fans will enjoy the route across the Glenfinnan Viaduct that featured in Harry Potter and the Chamber of Secrets.
Trans-Siberian Railway
The Trans-Siberian Railway has long been a favorite among train enthusiasts, and is one of the most famous train trips in the world. There are various routes that enable you to visit countries as diverse as Mongolia and China. The full route covers more than 6,000 miles and crosses a massive eight time zones. You can stop off at Lake Baikal and Ulan Bator.
Japan
If you're the speed freak of train #lovers, then you'll want to travel on the famous Shinkansen bullet train at least once in your life. Japan is also good for those who prefer their trains to run on #time! Like other countries, you can buy a rail pass and travel around the country, although the Shinkansen only connects major cities.
Switzerland Glacier Express
Another country for those who like punctuality mixed with their scenery is Switzerland. Every Swiss route offers stunning views. Try the Glacier Express, which travels from Zermatt to St Moritz in seven hours. It's ideal if you don't have the time to dedicate to traveling Canada's huge distances!
United States
The US is perhaps best known to travelers as a destination for road trips, but it's also fantastic for train journeys. There are so many possible routes and stop-offs, but one of the most famous is the California Zephyr. The Zephyr links Chicago and San Francisco, and as well as visiting these two amazing cities you can also see the Sierra Nevadas and the American side of the Rocky Mountains.
So why not book a train trip and take a leisurely journey through some stunning scenery? You could also meet some really interesting fellow travelers! It's sure to be a memorable trip….!
"For some travelers that are precisely the point, a train trip is a journey and vacation in one…."