R
eality television is a popular addiction that has taken over the world. From Netflix to Bollywood and Hollywood, there are many staple reality shows that keep audiences hooked season after season.
The idea of reality show is to put a group of people in a house and they will be filmed 24/7 as they live together in a house that's completely cut off from the outside world. The viewers get to watch as they compete in challenges, form alliances, and vote each other out of the house. The last contestant standing wins a cash prize. The show has been on the air for many years and has a huge following of fans around the world.
After a huge success of Big Brother India introduced their own version in 2006 and since then 'Big Boss' has been a huge success.
Obviously Pakistan had to take the lead, Bol Champions started in 2019 with the most daring and notorious host Waqar Zaka. The show consists of influencers as contestants but it didn't go as expected.
ARY Digital has  launched its newest reality show, 'Tamasha' in 2022. It's being touted as the biggest reality show to ever hit Pakistani screens. Although some rumors circulated that it was inspired by the Indian reality show Big Boss, Tamasha has many marked differences, including the host being housed inside the show and participating in the games while they are ongoing.
View this post on Instagram

Adnan Siddiqui hosted the first season of Tamasha, and many new names gained fame after participating in the reality show. Umer Aalam has been making waves in the media after his successful stint in Tamasha and winning the first season.
Ary Digital has announced Tamasha Season 2 and this time seasoned celebrities will be part of this.
View this post on Instagram

We couldn't be more happier to give you some of the names that are going in 'Tamasha House' to entertain you.
Amber khan
– Amber Khan is a Pakistani actress, model and Beautician. She is a repeated guest on morning shows. Amber Khan is known for Uff Meri Family (2014), Yeh Pyar Hai (2015), Sanwari (2018), Dil Ruba (2020), Laapata (2021), and She is also starring in the Pakistani drama Mujhe Pyaar Hua Tha (2022).
Natasha Ali
– Natasha Ali is a Pakistani actress, model and host. She is known for her famous role of Dolly in Dolly ki ayegi Barat series.
Faizan Sheikh
– Faizan Sheikh is a Pakistani actor who appears in television series and films. He is known for appearances in numerous contrasting roles. He has played several genre roles including comical, romantic, antagonist and supporting roles. Currently, Shaikh is hosting The Mazedar Show on TV one also appearing as a co-host with Faysal Qureshi on ARY Zindagi's morning show Salam Zindagi.
Ali Sikandar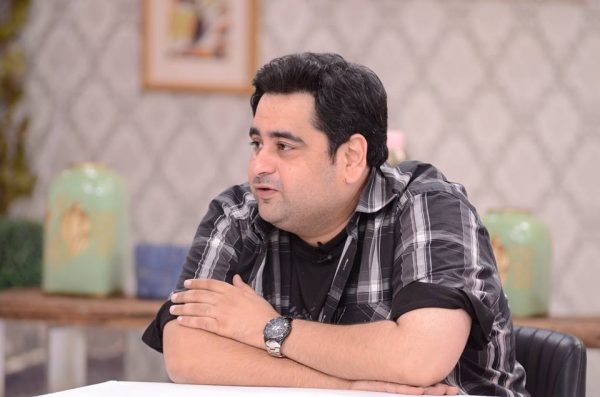 – Ali Sikander is a Pakistani actor, Director, and Producer. Ali Sikander belongs to a talented and artistic family where most of his family members are part of the Showbiz industry for ages. His brother Abbas Agha Ali is also a famous actor and model in the Pakistani drama and film industry.
Junaid Niazi
–Junaid Niazi is a new addition to Pakistani drama industry who has won the hearts with his performance in Sinf-e-Ahan
We are hoping that this season will be exhilarating. Do let us know which celebrity are you going to support in 'Tamasha House'.