By: Mizka M
Mizka-known for their amazing hair game told us some tips and tricks about hair care. Some myths are busted and some new information about hair game is what we bought for you from the professional's own experiences. Give it a read.
Give 5 hair care tips.
Use sulphate free shampoo, protein your hair once in a week. Oil your hair once in a week, trim it and avoid styling with heat as much as you can.
Are shampoo brand really that different? Or is it all just much of a muchness?
All shampoo brands are all very different. They are not similar at all. Good brands offer healthy results and a regular brand will have sulphate and other chemicals which will not help your hair.
Should I wash my hair every day?
You should not wash your hair everyday. If your hair get oily and dirty then you can everyday, otherwise not.
Does leaving the conditioner in longer mean it's working harder?
Leaving the conditioner longer does really help. You should leave conditioner for 4 to 5 minutes. It does help because the conditioner is supposed to PH of the hair back to normal, it helps to close the cuticle. But that doesn't mean you should leave it longer, just 5 to 7 minutes is fine.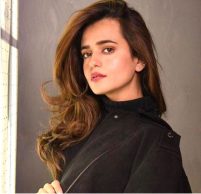 Can 'split end repair' shampoos really fix split ends?
The best remedy for split ends is to oil your hair and use a good mask. Shampoos don't really fix the split ends. The best solution is to get a trim or a cut, that's the best way to deal with lots of split ends.
I use styling products every single day, but I think my shampoo isn't cleaning them off completely–now my hair's dull! What can I do?
Use detoxifying and clarifying shampoo everytime. Anything else just causes buildup and will not clean your hair properly.
Tell us 5 myths about hair colouring.
It damages hair; it causes white hair; you have to keep doing it if once you have started it. And yeah, you can keep doing your regular shampoo.