Potato and Peanut Cutlets
Ingredients:
2 boiled potatoes
half cup friend and crushed peanuts
half cup boiled kernels
1 finely chopped capsicum
1 beaten egg
half cup fresh milk
1 cup breadcrumbs
2 teaspoons crushed red chilies
1 tablespoon crushed pomegranate seeds
half teaspoon salt
Oil for frying
Method:
Mash the boiled potatoes and add peanuts, corn, milk, pomegranate seeds, red chilies, salt, capsicum and mix thoroughly.
Shape the thick dough into small cutlets and coat them first with egg and then with breadcrumbs.
Heat oil in a pan and fry the coated cutlets till they turn golden.
Green Cardamom Sharbat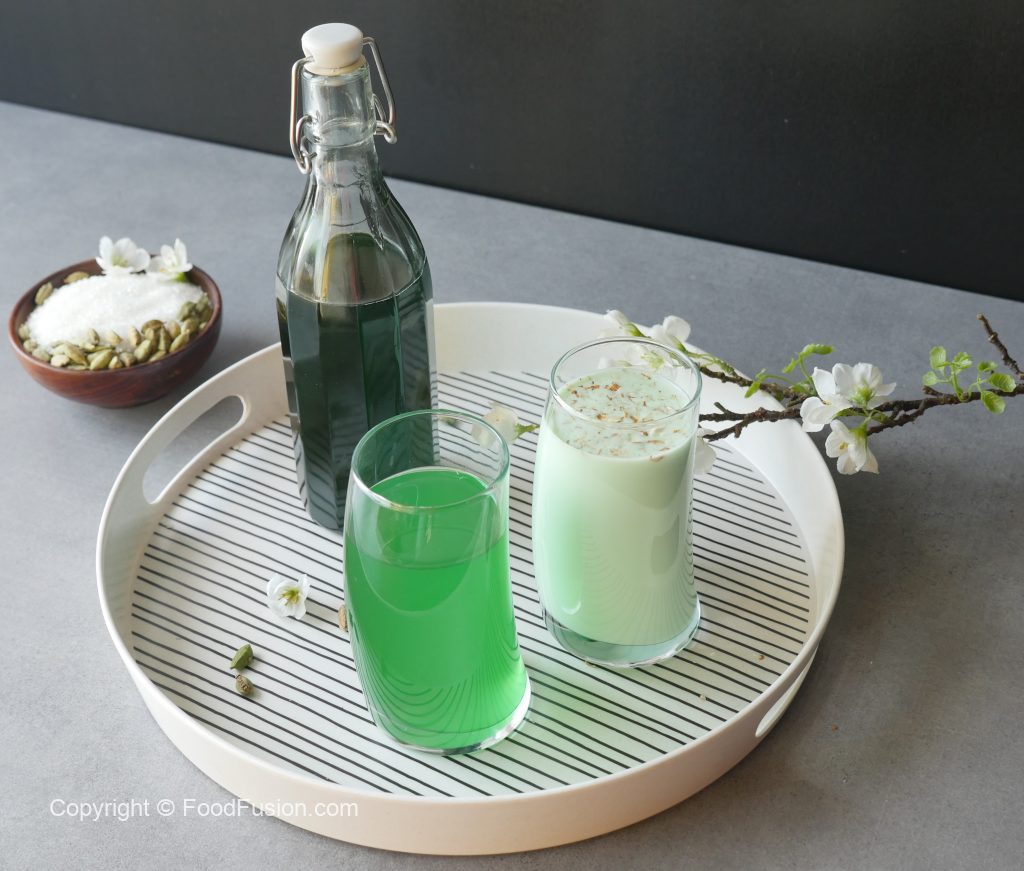 Ingredients:
Water 2 Cups
Green cardamom 1 Cup
Water 1 litre
Sugar 1 kg
Rose water 1/4 Cup
Green food color ½ tsp or as required
Citric acid 1 pinch (optional)
Elaichi sharbat 2-3 tbs or to taste
Method:
In bowl, add water, green cardamom and let it soak for 4 hours or overnight. In chopper, add soaked green cardamoms, chop coarsely & set aside. In wok, add water, chopped green cardamom and mix well, bring it to boil and cook on low flame for 12-15 minutes. In bowl, place strainer, muslin cloth and strain cardamom mixture.
In wok, add strained cardamom water, sugar and mix well. Add rosewater, mix well and cook on low flame for 12-15 minutes. Add green food color and citric acid, mix well and cook on low flame for 25-30 minutes or until syrup is thick & keep mixing in between. Add citric acid and mix well.
Let it cool down. Can be stored in refrigerator for up to 2 months (yields 1.5 liters).