Whether you're looking to enhance your natural features, experiment with bold and vibrant hues or opt for a change that screams 'new season, new look' – get ready to dive into the world of endless possibilities as we bring to you the trendiest hair color ideas for short hair along with maintaining tips that are easy to incorporate in your daily routine.
Deep Burgundy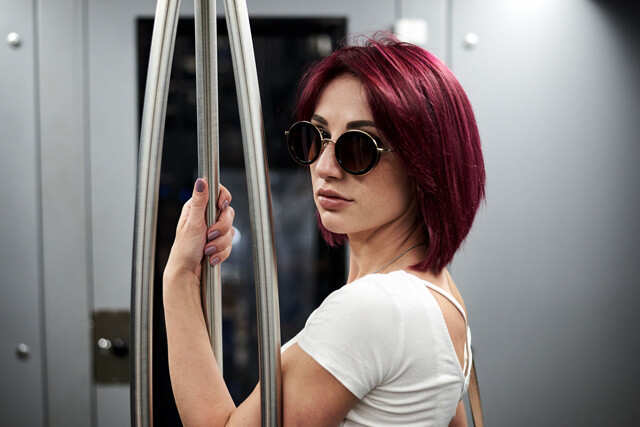 Source- Shutterstock
Embrace the richness of a deep burgundy shade that adds depth and sophistication to your short curly hair, making a dramatic statement.
Chocolate Brown Ombre Lob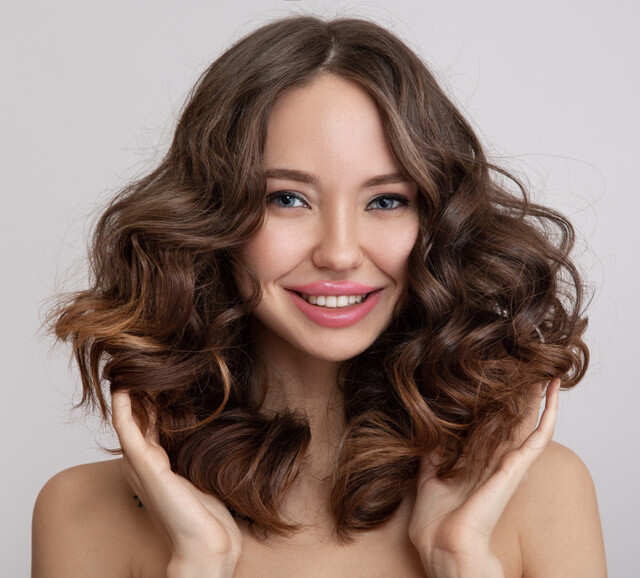 Source- Shutterstock
Create a seamless transition from rich chocolate brown roots to caramel ends on a lob haircut, adding depth and dimension to your short hair. The ombre effect of the chocolate brown and caramel tones brings a natural and sun-kissed appearance, enhancing the overall beauty of your lob hairstyle.
Rich Brown Hues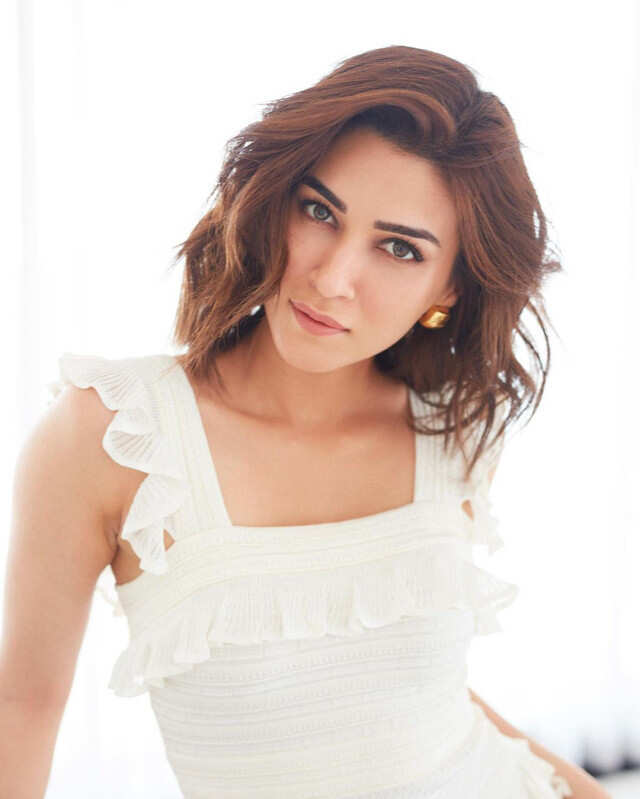 Infuse your short curls with a rich brown hue, adding warmth and vibrancy to your hair and enhancing the natural texture of your short hairstyle.
Dark Chocolate Brown With Caramel Highlights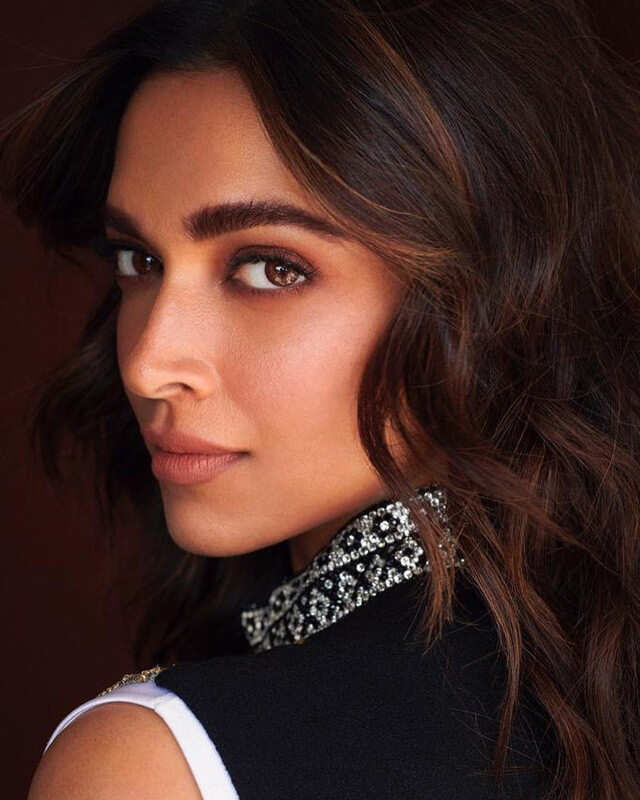 Add dimension and warmth to your dark chocolate brown hair with caramel highlights, creating a beautiful contrast and a natural sun-kissed effect. The caramel highlights bring a touch of brightness and depth to your dark base, giving your short hair a luscious and rich appearance.
Smoky Gray Bob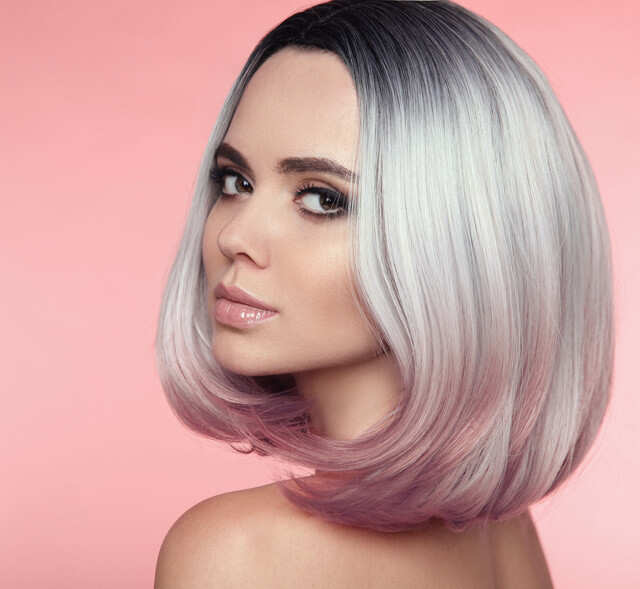 Achieve a sophisticated and modern look with a smoky gray color on your bob haircut. This cool-toned shade adds an air of mystery and elegance to your short hair, creating a chic and versatile style that can be both edgy and timeless. Embrace the smoky gray trend for a captivating and polished appearance.
Fiery Orange-Red Textured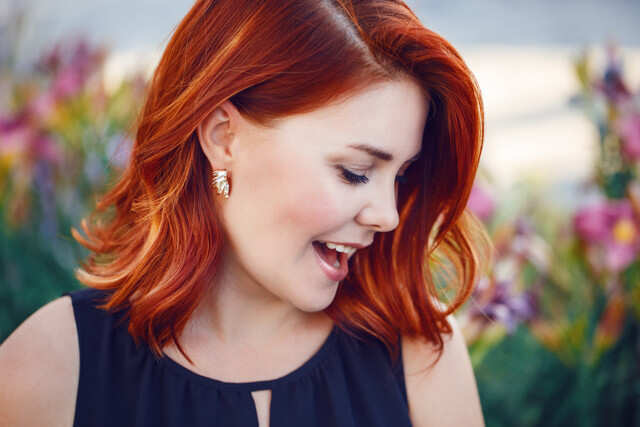 Make a bold statement with a fiery orange-red shade, creating a vibrant and fierce look that radiates confidence. The fiery orange-red color adds a burst of energy and intensity to your short hair, making it a daring choice for those who want to showcase their fiery personality.
Pixie With Dark Roots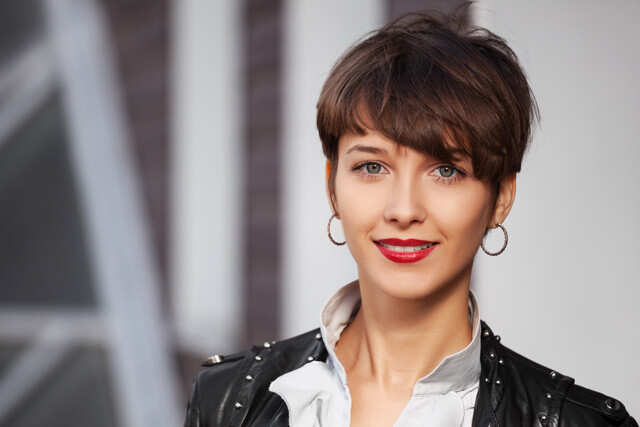 A dark pixie cut exudes confidence and edgy sophistication. With its sleek and daring appeal, this short hairstyle embraces individuality, making a bold statement that commands attention and radiates empowerment.
Black Lob
The black lob hairstyle is timeless and versatile. It combines elegance and modernity, framing the face with sleek curls.. It's a classic choice that never goes out of style.
Highlights On Black Lob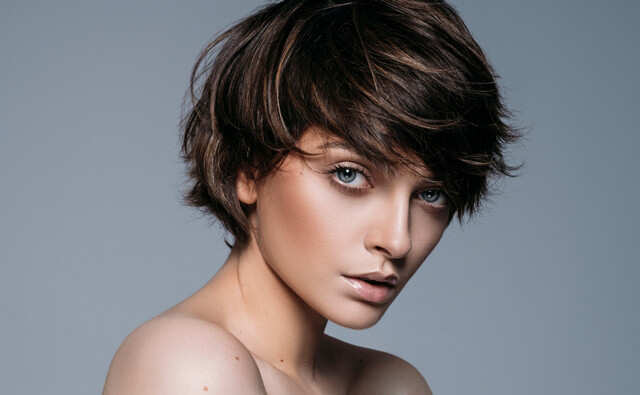 Highlights on black short hair create a striking contrast, enhancing the richness of dark tones. The subtle or bold accents add dimension, depth, and a touch of intrigue, making a stylish statement that exudes sophistication.
Tips For Maintaining Colored Hair At Home 
1. opt for a Shampoo Specifically Designed for Color Protection
Use a shampoo that is formulated to preserve and enhance the vibrancy of your colored hair.
2. Allow Time Before Washing Newly Colored Hair
Wait for at least three days after coloring your hair before washing it, as this gives the color time to set and last longer.
3. Reduce the Frequency of Shampooing
Washing your color-treated hair less frequently helps to prevent the color from fading and keeps it looking fresh for a longer period.
4. Embrace Dry Shampoo
Dry shampoo can be a lifesaver for colored hair, as it absorbs excess oil without stripping away the color, allowing you to go longer between washes.
5. Minimize Exposure to Moisture
Damp air can cause color-treated hair to fade faster, so try to limit your hair's exposure to humidity by using protective hairstyles or covering it with a scarf or hat.
6. Indulge in Hot Oil Treatments
Treat your color-treated hair to a nourishing hot oil treatment to restore moisture, add shine, and protect the color from damage.
By following these tips, you can help prolong the vibrancy and health of your colored hair in the comfort of your own home